Interact Club

The BHS Interact Club began in 1993 as a branch of the Baldwyn Rotary Club of Rotary International District 6800. The club is open to junior and senior students at BHS that would like to accept the challenge of "Serving Above Self" through volunteer and leadership opportunities. Each year the club opens its membership to Baldwyn students followed by an induction ceremony each September. Students them embark on at least two monthly service/leadership projects throughout the school year allowing for over 100 hours of volunteer service each school year. Students are expected to attend monthly meetings, participate in service projects, attend Rotary Club meetings, and be an example of volunteering and leadership to their peers. Membership fee is $10 for the first year and $5 for second year members. Second year senior members are eligible for the Jim Leeper Memorial Scholarship and the Baldwyn Rotary-Interact Scholarship.
CLICK HERE TO SEE A TRIBUTE TO OUR LOCAL VETERAN HEROS! 
Past and current projects include bi-annual blood drives, Angel Tree adoption, BES Halloween safety tips, food and paper product drives, police and firemen appreciation carwash, teacher appreciation, community clean-up, nursing home prom, community events leadership, Baldwyn Boys and Girls Club volunteers, BES assistants, and more.
Members include: 
Alaysha Billips
Alisia Billups
Amil Billips
Addison Floyd
Aailyah Shelley
Jamecia Walker
MesMariah Welch, Board
Bronson Wheeler, Board
Jackson Allen, Board
Taitiana Beene
Emma Buse, Board
Presious Chapman
Madison Dykes
Kelsey Green
Kazmen Grizzard
Joseph Harper
Emilee Hill, Board
Shania Hines
Callie-Francis McKay, Board
Saniyah Richardson, Board
Maddux Richey
Summer Rodgers, Board
Michelle Starks
Andy Trollinger, Board
Carla Underwood, Board
Kelsey Wade
Preston Ward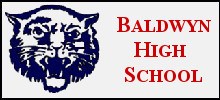 Sponsor: Demi Roberts (robertsd@baldwynschools.com)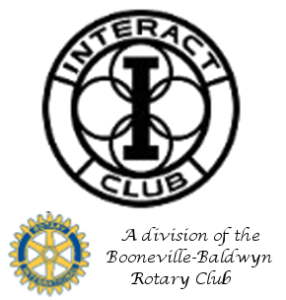 Interact Induction
The 2016-17 Induction Ceremony honoring new officers and new members was held on Tuesday, September 13 in the BHS Auditorium.
    Important Information